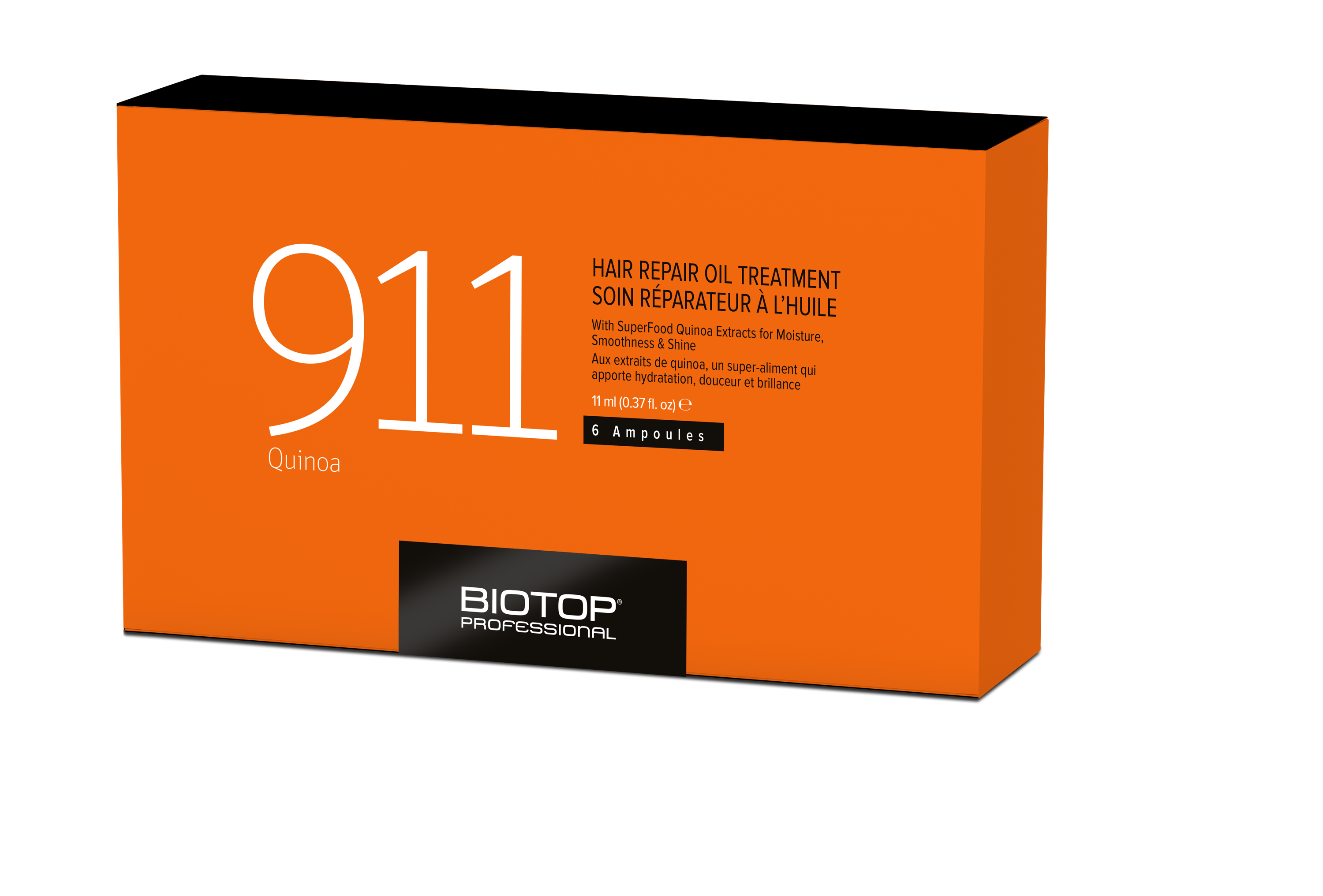 911 QUINOA HAIR REPAIR OIL TREATMENT
FROM DULL & DRY TO SOFT & SHINY IN ONE TREATMENT
Rich with our signature Superfood Quinoa extract plus Keratin, Vitamins E and B5; and Castor Oil. This deep-conditioning, revitalizing rinsable oil treatment helps to rejuvenate all hair types, including dry, dull or damaged hair. It helps to strengthen and seal the hair cuticle, locking in moisture and shine.

PH-BALANCING FORMULA HELPS REPLENISH & MAINTAIN HAIR'S NATURAL MOISTURE LEVELS

HELPS STRENGTHEN & NOURISH DEEPLY

HELPS REDUCE SPLIT ENDS, FRIZZ & FLYAWAYS
WORKS TO REPAIR & PREVENT FUTURE DAMAGE

SOFTENS HAIR & ADDS SHINE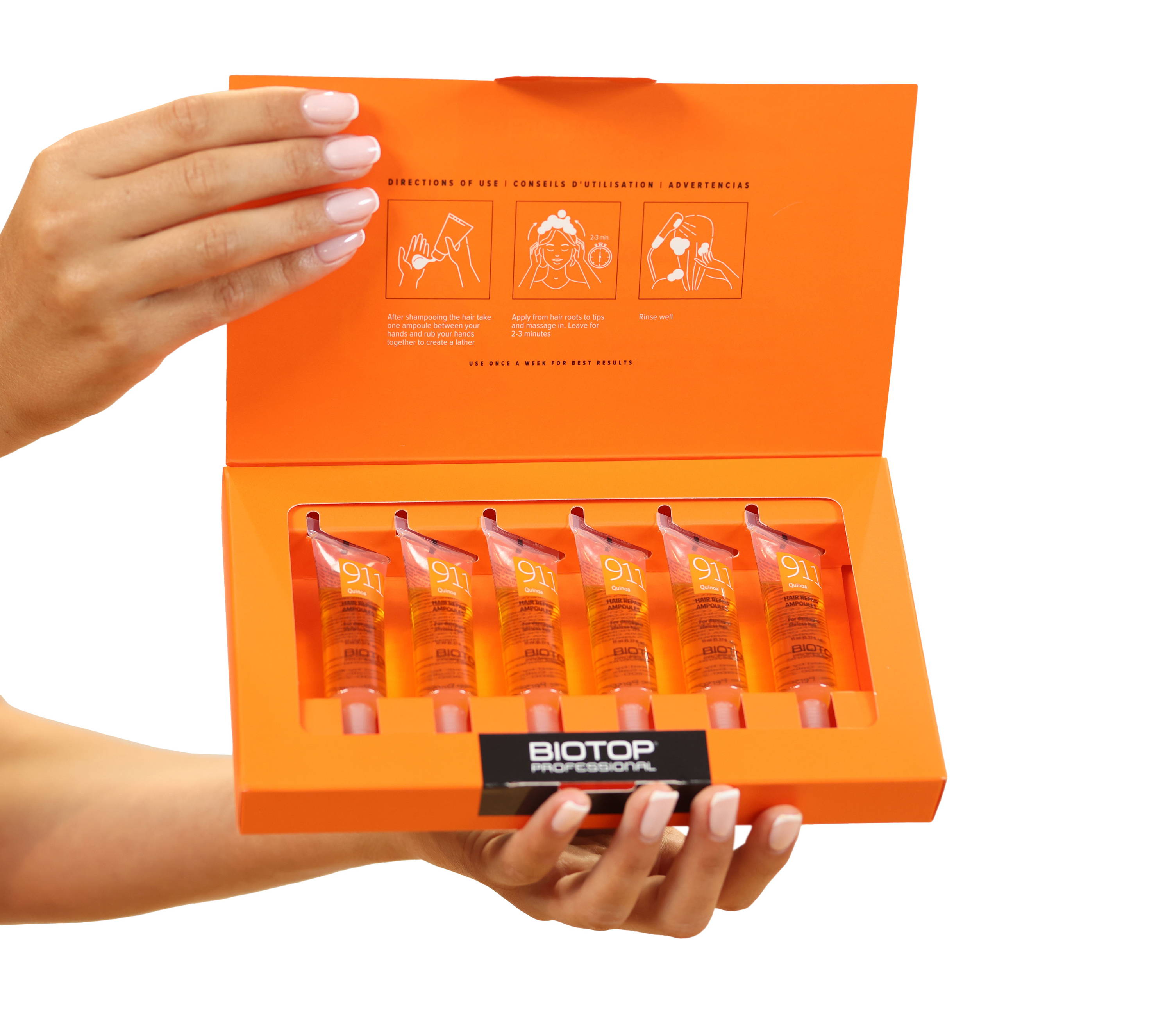 After shampooing, empty one ampoule into hands and rub together to create a white foam lather
Apply from roots to tips. Allow to process for 5 minutes
Use weekly for best results.