WE'RE BIOTOP PROFESSIONAL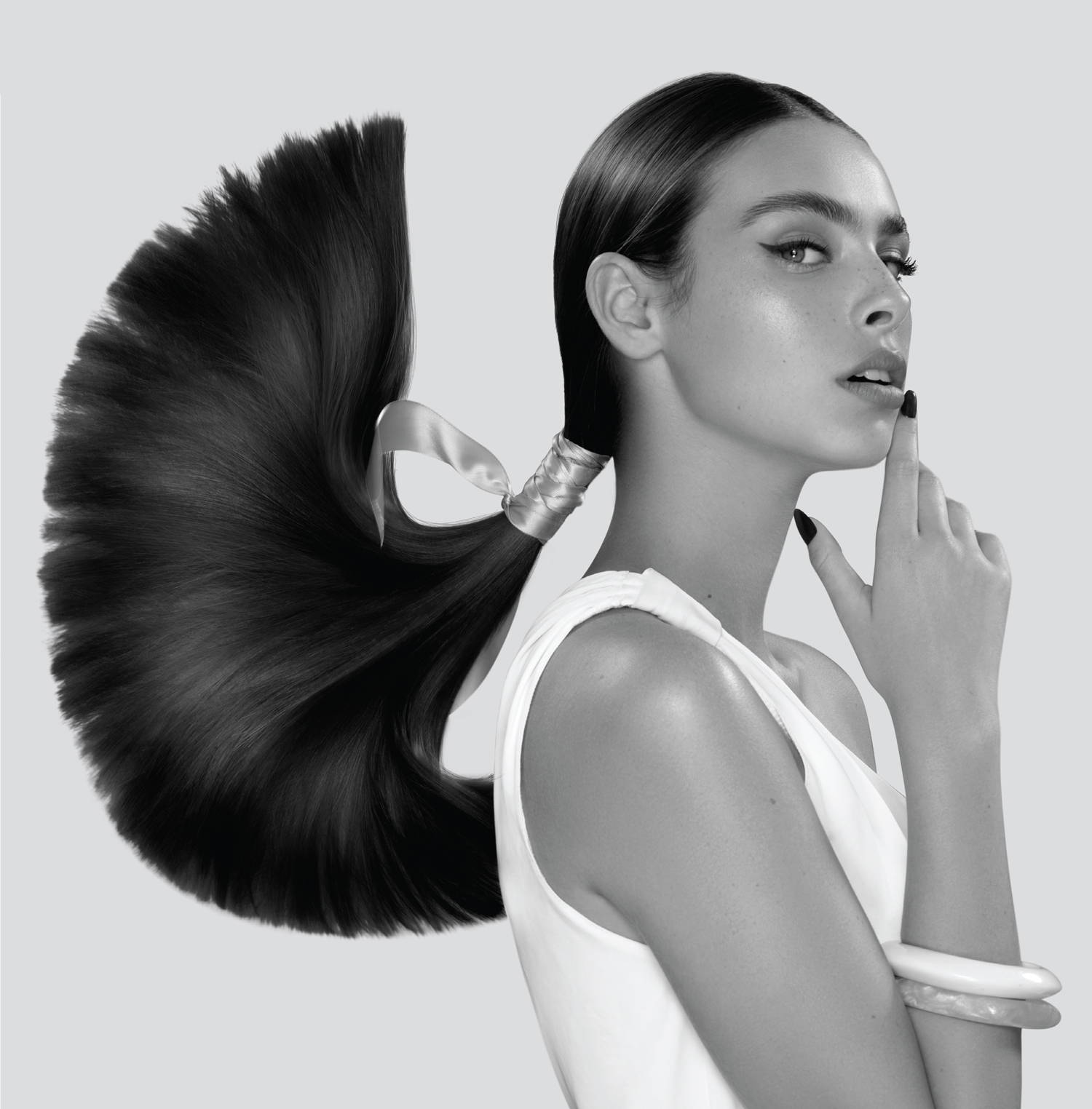 Welcome to the World of BIOTOP PROFESSIONAL, where we are 100% focused on working as your partner to help you help your clients achieve their hair dreams—whether that means straight and smooth, curly and wild, textured, colored, naturally gray or anything in between. Our result-oriented products will nourish, hydrate and strengthen hair, giving it exactly what it needs to look and feel healthy, shiny and beautiful while providing a truly professional experience in the salon and at home.
Hair that is healthy, strong and manageable is the best canvas for your professional services. In your capable hands, our products ensure your clients hair is in the best condition possible, so your services take evenly, produce predictable results and last longer. Plus, we have created a menu of professional service upgrades that will help you pamper your clients with memorable experiences. We want to be your No. 1 professional partner, and will take every step necessary to earn your business. We are proud to sell our products in more than 25 countries to over ten thousand salon owners and hairdressers just like you. We can't wait for you to experience the results for yourself!
All BIOTOP products are free of parabens, SLS, SLES and sodium chloride. All BIOPTOP products are cruelty-free and approved by PETA.
Family-owned, focused on YOU
Founded by Yehoda Levy, who runs the company with his wife Liat, BIOTOP PROFESSIONAL remains a family-owned and operated, privately held business. We are especially proud to be an integral member of the Professional Salon Community. As a result, we are 100% focused on serving the needs of Salon Owners and Hairdressers who love our services, products and everything we stand for—purely pH-balanced haircare, scientifically sound formulas and our professional heritage empowered by salon expertise.
BIOTOP works with the largest factories in Israel and worldwide supports recycling, contributes to the environment and works under the highest standards. All of our plastic bottles are made from recycled plastics and 90% of our shipping cartons are made from recycled cardboard.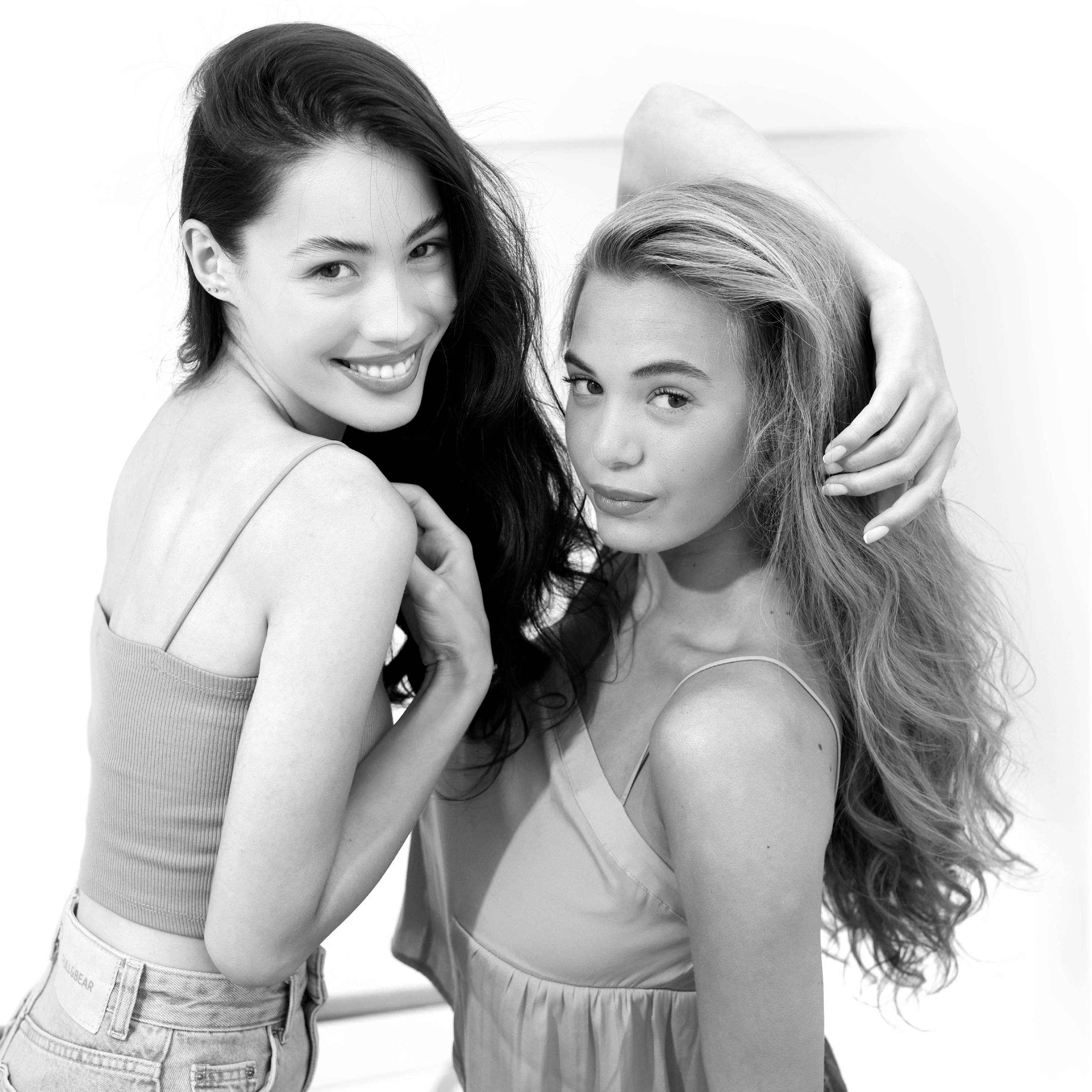 Purified water empowers our uniquely crafted formulas
Our commitment to you, the salon professional, begins with our special manufacturing process. Each formula boasts a base of purified water that undergoes a special filtration process to remove all minerals and impurities, which allows our superfoods, botanicals, natural oils and other hair-loving ingredients to penetrate each hair shaft in order to bring the integral benefits into your clients hair and scalp.
In addition, because we control our manufacturing, many haircare companies outsource this important process. We know the source and quality of every ingredient in every bottle. Finally, we invest heavily in R&D, partnerships with formulators, scientists and leading haircare professionals to create products based on the quality, safety, ease of use and results that savvy beauty pros like you and your clients deserve!
Purely pH-balancing products care for hair and scalp
Our exclusive manufacturing process tests our products at seven different stages to maintain the proper pH at every step. This process meets the strictest international standards in quality control. The result is luxurious, purely pH-balancing haircare empowered by superfoods like quinoa, keratin, luxurious argan and macadamia oils and more.
WHY pH-BALANCED HAIRCARE REALLY MATTERS!
pH is measured on a scale of 1 (acidic lemon juice or vinegar) to 14 (bleach is 13.5 or depilatories). Pure (distilled) water is in the middle with a pH of 7.
Nature is smart: Hair and skin acid mantle is kept "balanced" via solutions with a slightly acidic pH of 4.5 to 5.5 which help combat bacteria and environmental stressors. So, what you put on your hair and scalp matters if you want to maintain a protective pH balance.
The result is hair that's healthy, soft, smooth and shiny. A hydrated scalp which provides an ideal environment for healthy hair growth, also results in hair free of flakes, itching and even dandruff. Pollutants, detergents, soaps, harsh cleansers and even water can disrupt your skins ideal pH. For example, tap water, with a pH of about 7.9, opens the hair cuticle swelling it by as much as 20%. That can cause tangles when you get out of the shower, as well as breakage and frizz. If you have hard water, the pH can be as high as 8.5, making the effect on your hair and skin even worse. Note: Hair color uses an alkalizing agent with a pH between 9 and 11, which is how it opens the cuticle to deposit a new hair color. Because of these daily intrusions, choosing purely pH-balanced haircare is more important than ever.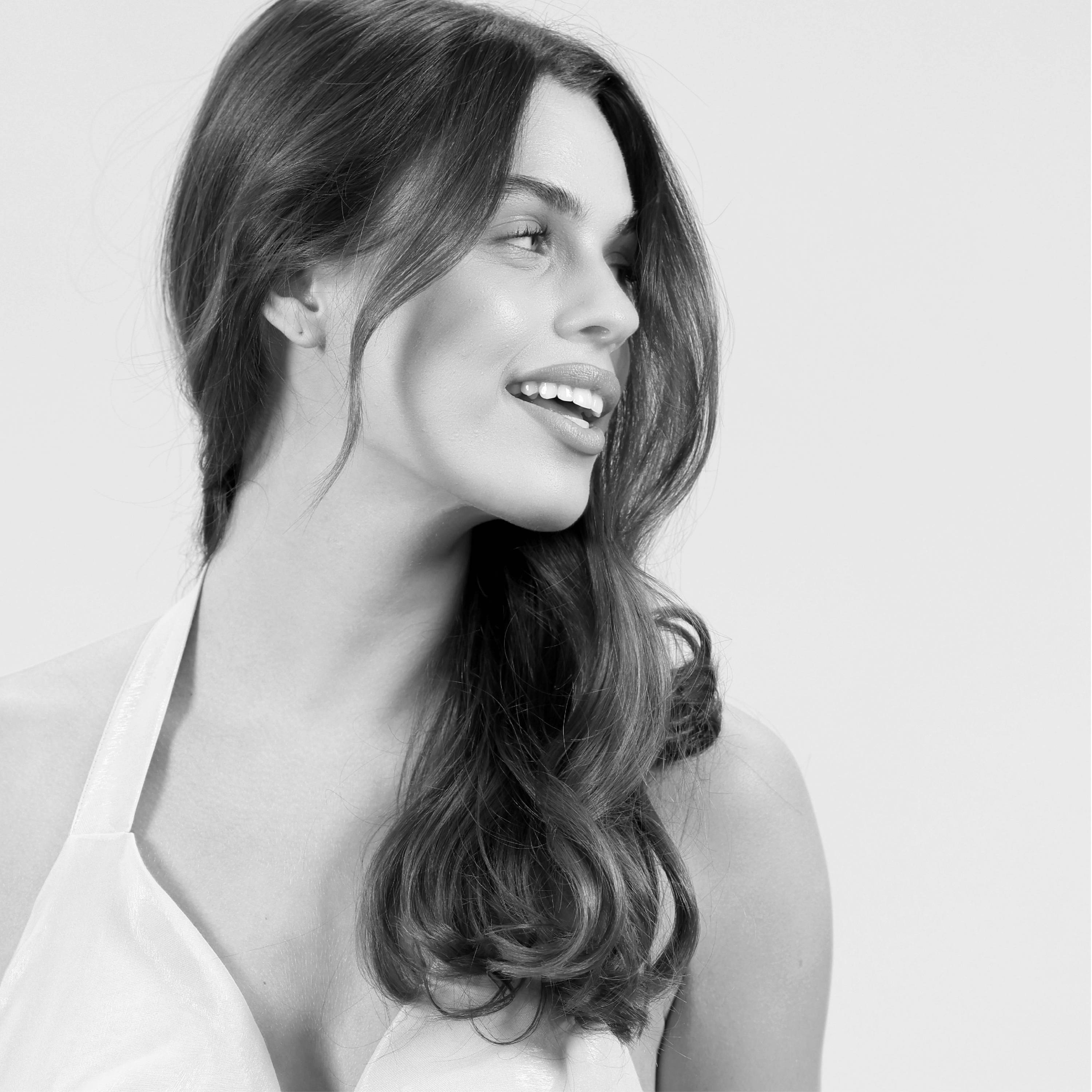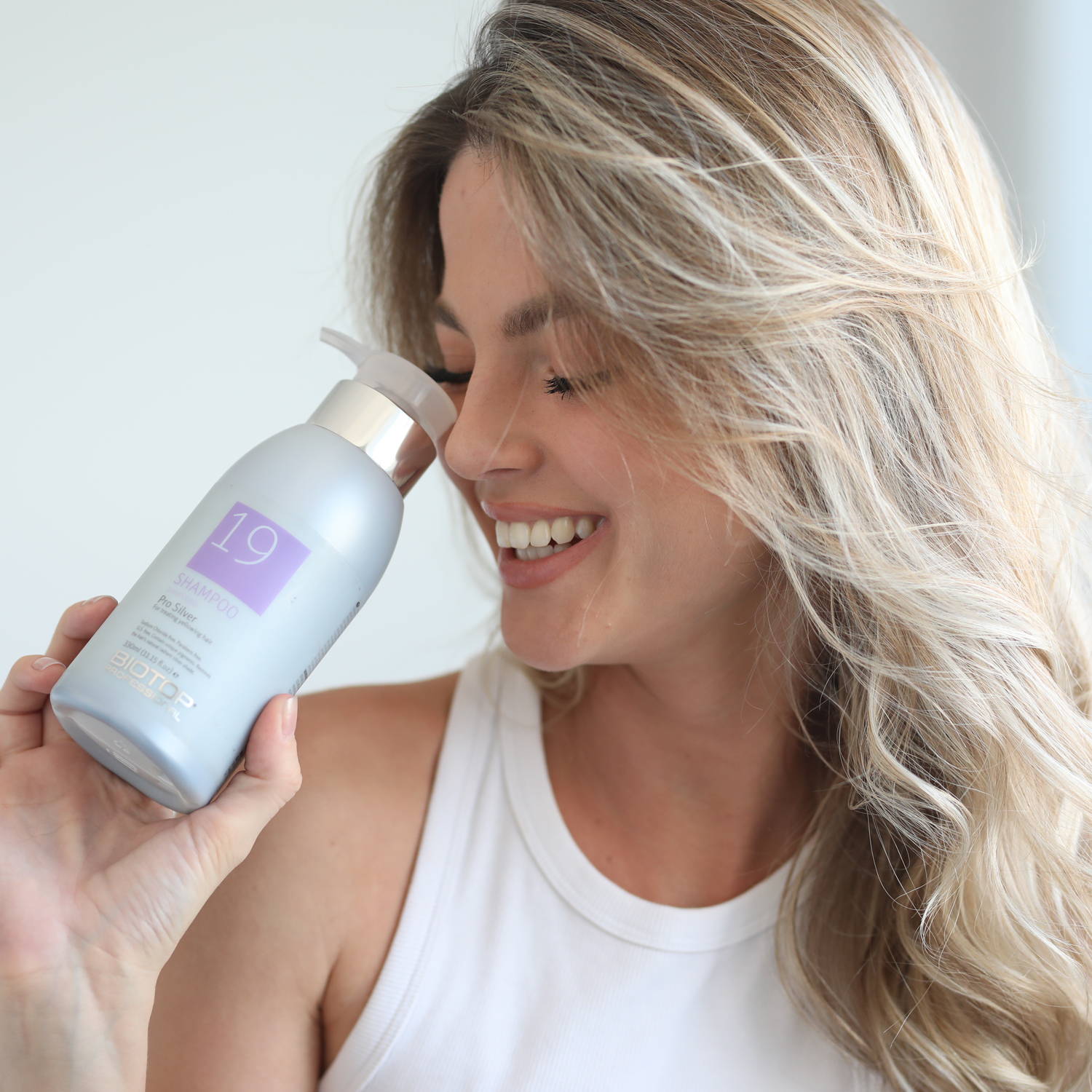 At BIOTOP PROFESSIONAL, our exclusive manufacturing process is to test our products at seven different stages to maintain formulas with a balanced pH at every step of production. That means our shampoos are pH-balanced to cleanse and hydrate the hair and scalp without stripping precious natural oils, leaving them soft, balanced and prepared to accept our treatments. Our conditioners, masks, serums and oils help strengthen, smooth and close the hair cuticle, leaving your hair smooth, sleek and shiny, and helps it retain its hair color.